Quickie Bodyweight Workouts are essential to getting in shape.
Why?
Because having quick workouts you can do without equpiment bridges the gap betweena full workout session and missing your training.
It is too easy to skip your training because you:
Don't have enough time.
The gym is too far away.
The weather is bad.
It is too late.
It is too early
Everybody knows these excuses because everyone, including myself have used them.
So think of the quickie workout as a bridge between what you had planned and doing nothing.
Actually these workouts can be brutally hard if you push yourself.
So push yourself.
These are some screenshots taken from my online training program.
My online training allows you to train anywhere and anytime!
Beginner BodyWeight Workout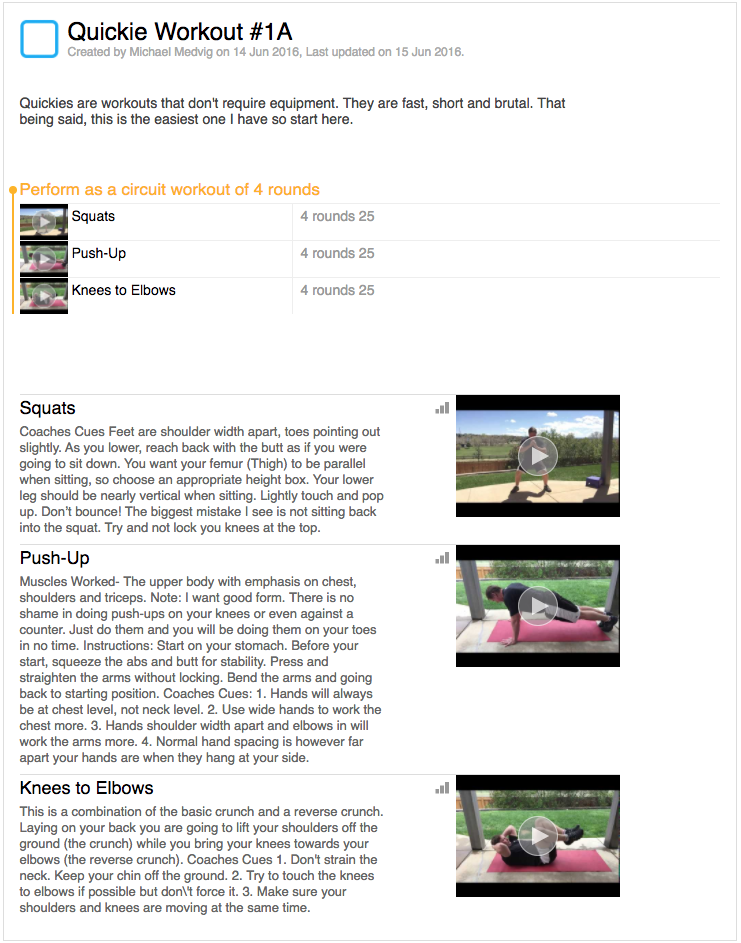 Intermediate Bodyweight workout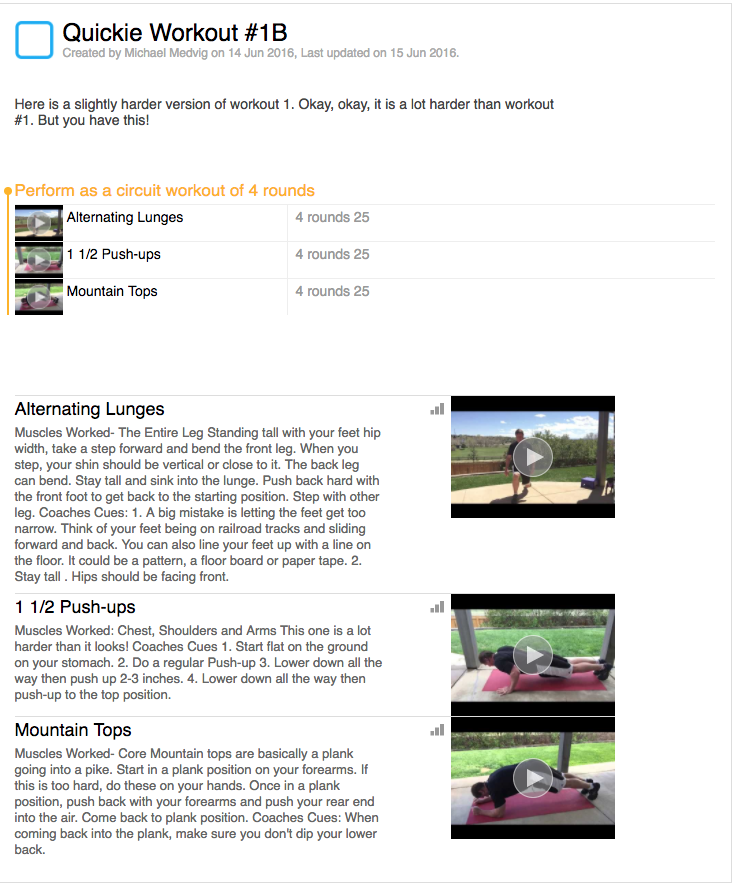 Advanced Bodyweight workout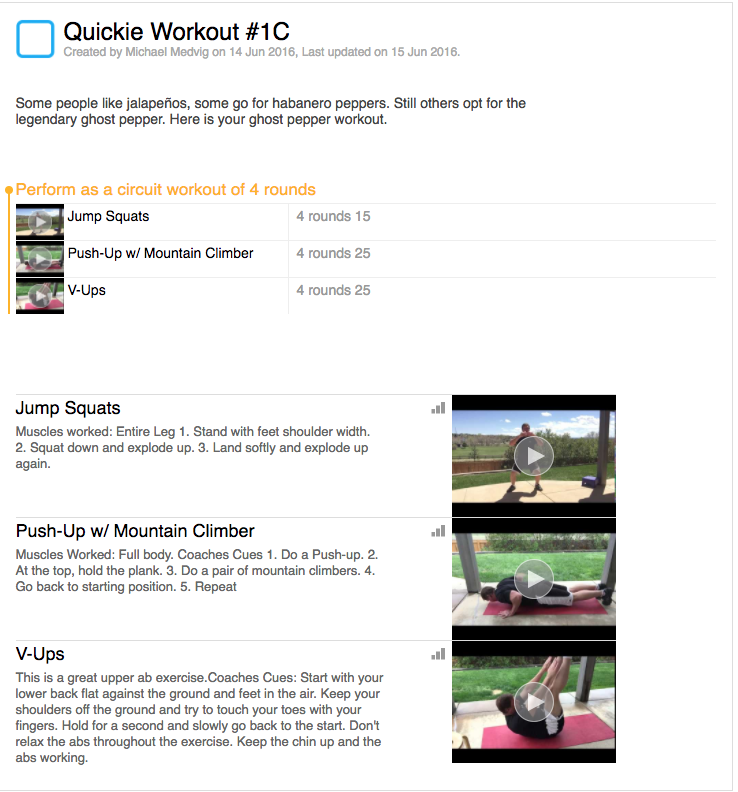 for more information on joining M Factor Fitness Online Training
For the ridiculously low price of $10/month you get:
free app download.
A bunch of different workouts
Over 100 exercises with HD video
Membership in my private Facebook Group
Full email access to me.
http://mfactorfitnessandnutrition.com/wp-content/uploads/2017/09/MFactor_Fill_noTag.png
0
0
Michael Medvig
http://mfactorfitnessandnutrition.com/wp-content/uploads/2017/09/MFactor_Fill_noTag.png
Michael Medvig
2009-11-23 02:39:00
2016-11-13 19:57:30
Quickie Body Weight Workouts