Does In Home Training seem a little intimidating?
Lasting change is built upon Mental Strength, Motivation and Mobility.
The exercises are important and so is nutrition. But that is not the reason most people can't stick with an exercise plan.
"I wish I had called you a long time ago".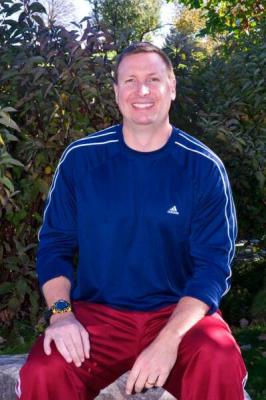 I can't tell you how often I hear that from my clients
I joke with them and tell them that nobody every calls me first!
But I am glad they called and I am really happy you are here reading this because this can change you life.
The 3 M's of M Factor Fitness
Mental Strength
The way you look at nutrition and exercise determine your results. Get in the right mindset and end self-sabotage.
Motivation
We will set reasonable goals that you can achieve without making drastic changes to your life. Little victories lead to big victories.
Mobility
The vast majority of my clients are tight and have chronic pain from a lifetime of sitting and past injuries. I specialize in minimizing or eliminating those mobility issues that can potentially hold you back.
"I'm one of Michael's clients and have been for a year. He's fantastic, extremely knowledgeable and reasonably priced. Working out with Michael truly changed my life;I had a back injury that he has helped me overcome. I got my life back..highly recommend him."
Valerie I, Parker Co.
What about Weight Loss?
Weight loss in itself is a dead end. You stop following the diet and what happens? You gain the weight back.
What I teach is a lifestyle that you can integrate with your family and is easy to adopt.
"We have been using Mike for over two years. He comes to our house 3x's a week and has helped us to worked out a bunch of our aches and pains and gain strength (we are in the 55 + age group)."
Gina D, Parker, Co
The next step?
If this sounds good, give me a call and we can schedule a free 30 minute consult to see if this is right for you.
P.S. if you just want the facts about my training, go to the FAQ page to see answers to the most common personal coaching questions.

 Make personal training more affordable by working out with a friend or two.
It is true. I train families, friends co-workers and couples.