Meet Mike, Your Fitness Coach
 (Unofficial Biography)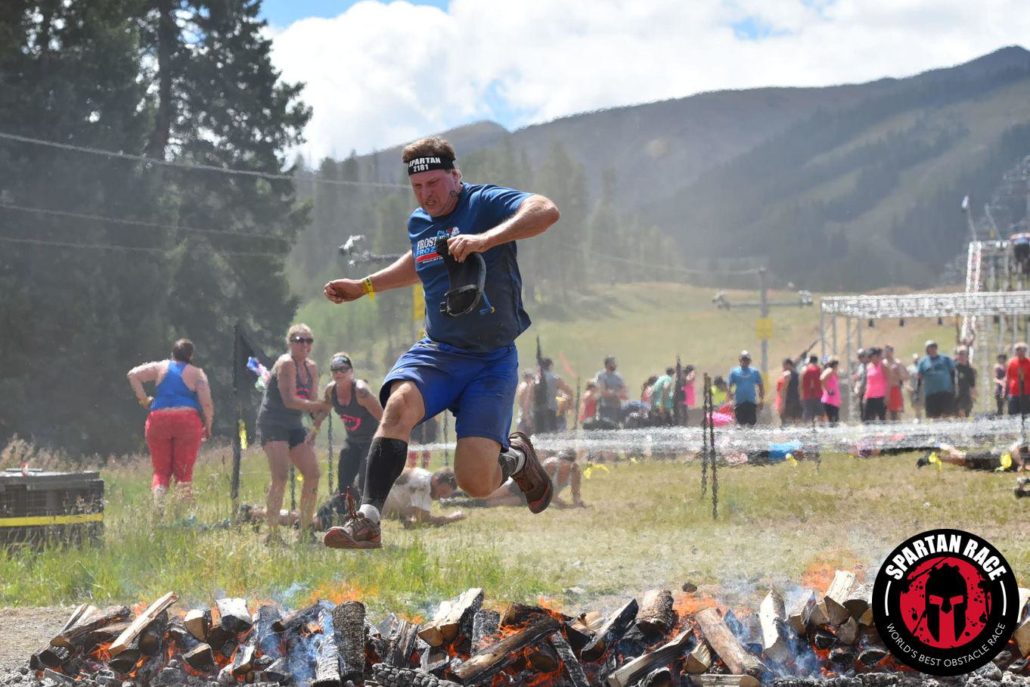 As your coach, I just want to make you to realize one thing:
Change your Mind and you can change your life.
I publish race pictures of myself to show people that anyone with the right attitude and a little training can do things they never thought were possible.
Trust me, I am not a stud.  I will be the first to tell you I am not athletically gifted. I am not winning any of these races, in fact, sometimes I am in the bottom half of all finishers.
You might think that would discourage me. In fact it is just the opposite.
Here is my story.
I grew up tall, gangly and weak. Having asthma, I spent a good part of my life sitting on the sidelines watching everyone else do sports. Yes, I got pushed around in school and had low self-esteem.
At age 15 I was a freshman in high school and couldn't do a push-up or run a lap around the track. I flunked every presidents fitness test I ever took.
But don't feel sorry for me, I didn't even feel sorry for myself. I was just fed up.
The decision I made at that point changed my life. I went against the advice of Doctors and my parents and started working out. It was brutal at first. You know how kids are. You get get teased because you are an easy target. Then you go to a gym and you get teased because you are the weakest one there.
But I had a plan.
If I wasn't born with the genetics to do this, I would simply be more consistent and work harder. My friends took time off in the summer, I didn't. They would miss workouts to go party. I joined them after I worked out. Little things started adding up and I started narrowing the gap.
What kept me going?
Yes it was very hard but I saw the pain of the workouts and the pain of trying to get air in my lungs as a positive. I read every book I could on lifting weights and made friends with people in the gym. Any discomfort I had was far better than the 24 hour discomfort of not liking who I was.
In the end, I never became a great athlete. I played a year of high school football and sat on the bench. I played a year of college football at Trinity University (Division 3) and sat on the bench. Just being honest. I never had the experience to get the playing time to get the experience. It is a vicious circle. But I also realized that I enjoyed spending time in the gym more than breaking it down playing football. The joy of getting my Walkman (yes, Walkman. Google it if you don't know what I am talking about) and going for a run always put a smile on my face.
So what am I doing jumping over fire at age 52?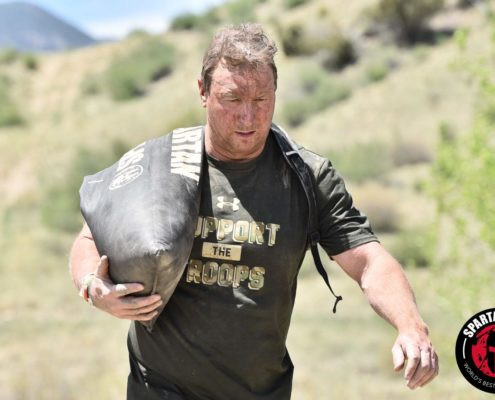 I jump over fire pits, carry logs and run half-marathons because I couldn't do these things when I was younger. Heck, I couldn't have done these things five years ago. And most of it was mental.
You know, we all carry our childhood with us, for better or worse. And many psychologists think that figuring out and coming to peace with our childhood is our job as adults. If we do, we become happier people. If we don't, we struggle with these issues the rest of our lives. For a lot of people, food is a major issue. You can try all the diets out there, until you change your perception of food, you may always have trouble with self-sabotage.
As weird as it may sound, I am at my happiest suffering during a race. The uglier the race the better. During it, I am at absolute peace with myself. We all spend our lives living different personas. I am a Dad, Husband, business owner etc… When I am on a trail, I am all alone, just me. If I am going to finish the race, I need to overcome a number of emotions such as fear, self-doubt, hunger, discomfort and in doing so, I become stronger. Once you get the mindset to do this, overwhelming fears become insignificant.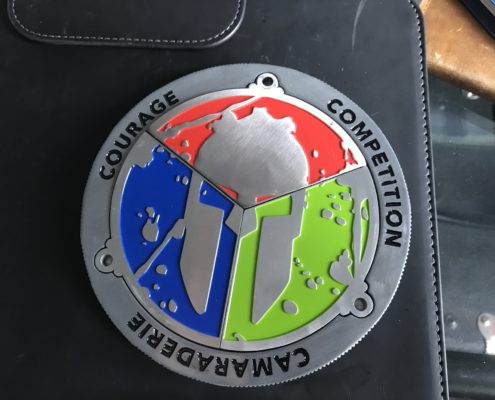 This year I earned my first Spartan trifecta completing a 13.5 mile, 8 mile and 5 mile obstacle course.For many, including myself, the races where you push yourself to your limits are life affirming and life changing. This was a culmination of a lot of hard work and sacrifice. Can't wait to do it again next year.
Warning: If you are reading this and freaking out right now…don't.
You may be saying to yourself, "Mike, I only want to lose a couple pounds, this seems over the top."
What I do on the weekends may seem a little over the top to most people. Honestly, I think it freaks my wife out sometimes.Somehow after all these years, I have become some sort of quasi-role model. You don't have to do anything I do. I just want you to know it is possible.
My Philosophy
If all you want to do is lose a few pounds and feel better, that is awesome. I can show you how to do it a safe and efficient way at your pace.
If you have nagging pains from sitting at a desk all day, I can give you an exercise program to fix that.
If you have a history of bouncing from diet to diet, I can show you how to eat so you can control your weight and never be hungry.
In fact, my training may be the safest form of exercising you ever do.
I am not a psychologist, life coach (whatever that is) or motivational woo-woo speaker. But I do know a couple of things.
Never let other people define you.
And never let people tell you what you can and can't do.
That is what I am about and that is what M Factor Fitness can help you achieve.
Sound good?
We should talk about it.
Please fill out this for a free 30 minute No-Obligation consultation
or call me at 303-204-4306.
This includes Body Fat testing and Joint Assessment.
2016 Races
Spartan Military Sprint Fort Carson
Summer Prairie Dog Half-Marathon Castle Rock
Wildcat Ridge 10 M Trail Run- Highlands Ranch
Parker Labor day 10K- Parker
Warrior Dash- Larkspur
Ridgeline Half-Marathon Trail Run- Castle Rock
Pumpkin Pie 5K Denver
Santa's Stampede 10K- Littleton
2017 Races
Jan 15 -Arctic Prairie Dog 10K- Louisville
Jan 21- Frosty's  Ten Miler- Hudson Gardens
February 18- Snowman Stampede
April 9 Prairie Dog Half Marathon Arvada
May 13- Fort Carson Spartan Super
May 14- Fort Carson Spartan Sprint
July 22 Prairie Dog Half-marathon Castle Rock
August 26 Spartan Beast Breckenridge
August 27 Spartan Sprint Breckenridge
September 16 Warrior Dash Larkspur
October 1st, Chase the Bear Half Marathon Lakewood
October 7th Ridgeline Half-marathon Train (The revenge)
Qualifications
Corrective Exercise Specialist- BioMechanics Method
ISSA Certified Elite Trainer
ISSA Certified Specialist in Corrective Exercise
ISSA Certified Specialist in Sports Nutrition
NFPT Certified Master Trainer
Precision Nutrition Level 1 Nutrition Coach
Awards