VIP Online Training and Coaching
Because some people want/need a little more.
Why did I develop the VIP Online Training Program?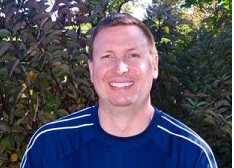 My online training program at $10/month is a great way for people to get affordable access to personal training.
Simply put, that isn't enough for some people. The VIP program is 100% geared towards your goals and I will hold you accountable for hitting them.
Who is the VIP Online Training Program For?
People who don't have access to traditional personal training.
Anyone who doesn't want to meet with a coach but have access to one.
People with extraordinarily busy schedules that have to fit in workouts when they can.
Anyone that doesn't want to program their own workouts.
The person that needs extra accountability to meet their goals.

What is the VIP Online Training Program?
It is everything you get with my online training.
Bi-weekly phone calls/Skype.
Weekly goals to hit.
Weekly areas of ficus
Fully customized workouts. I do all the programming and scheduling for you.
Full nutritional advice.
Please do not consider this unless you are 100% committed to reaching your goals.
The VIP program is very time intensive for me. At $199/month I wanted to make it affordable and it is an immense value for what you get. I only have a limited number of spaces available and I only want to take the most dedicated clients. This is why we need to have an interview before I accept you.
VIP Online Training Application
Please fill out the form below to provide me with the pertinent information I need to develop a customized plan.
I will contact you via the method you choose and we can discuss your goals.