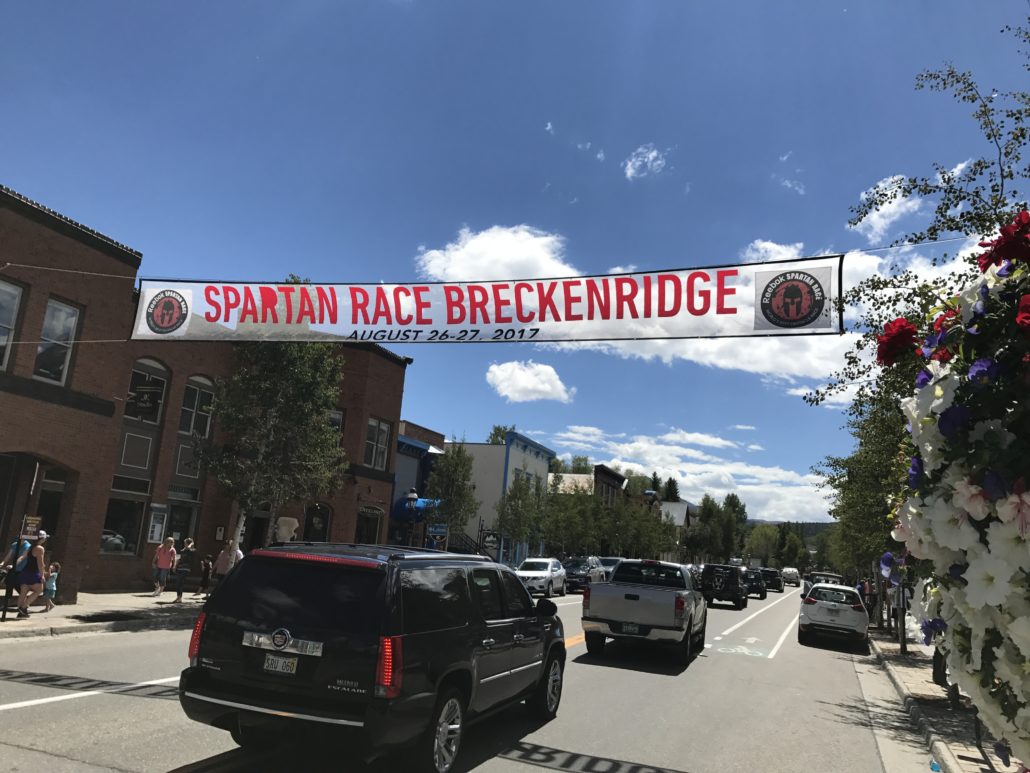 Who does a Spartan Race?
People have funny reactions to Spartan races. For some, there is an instant "Hell No!" reaction. For others, there is a little curiosity but it is centered around why someone would do this rather than the event itself. Then you have those that are hooked. From the first time I saw the black banners waving at Fort Carson in 2016, I knew I was all in. Terrified and nervous but nevertheless all in. Obstacle Course racing or OCR, has that primal kick that is lacking in our safe, sedentary lives. Some do it compete against others, most of us do it to find out about ourselves. Work on building a little grit.
Most Surprising Part of the Weekend?
The most surprising part of the weekend were the sheer number of people who had never done a Spartan race before and signed up for the Beast! That takes guts.
Time for a little Backstory.
Back in 2016 I saw the goal of achieving a Trifecta as part goal and part fantasy. The 5 mile Sprint race had basically chewed me up and spit me out. Very humbling for a fitness coach and at the same time opened up a number of new doors for me. The Trifecta is an award given when you complete the 3-5 mile sprint, 8-10 mile Super and 12-14 mile Beast in one calendar year. The Sprint has 20 plus obstacles, the Super has 25 plus and the Beast has 30 plus. These are approximations because every course is different and because they don't want you to know the lay of the course until the day of the race.
Breckenridge was the missing link to my Trifecta and I couldn't have picked a better place. Originally I had planned to go to Seattle. One, I would have an advantage by going to sea level since I train at 5,900 feet. Two, it would not be as hilly. Then I started feeling a little ashamed. Colorado is my home and I am not going to back-door this challenge. Give me the highest elevation race and I will either do it or not. The whole idea of Spartan is not to make life easier but to challenge yourself. To sweeten the pot a little more, I decided to do the Sprint the next day.
The Venue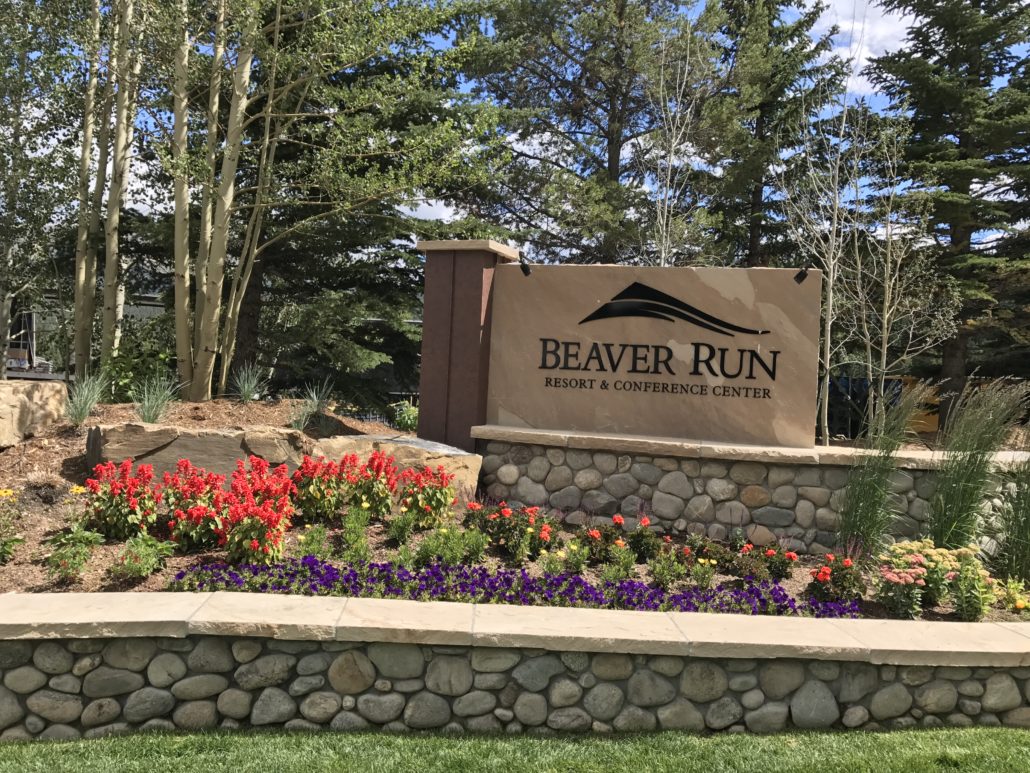 You probably need to know two things about the Breckenridge Spartan.
The course goes from about 9,200 feet above sea level to 11,200. And down, then up, then down. And yes, there are obstacles and burpees at 11,000 feet.
It is one of the most beautiful places on earth.
This race has the makings for an adventure of a lifetime. But you need to be prepared.
How to deal with altitude.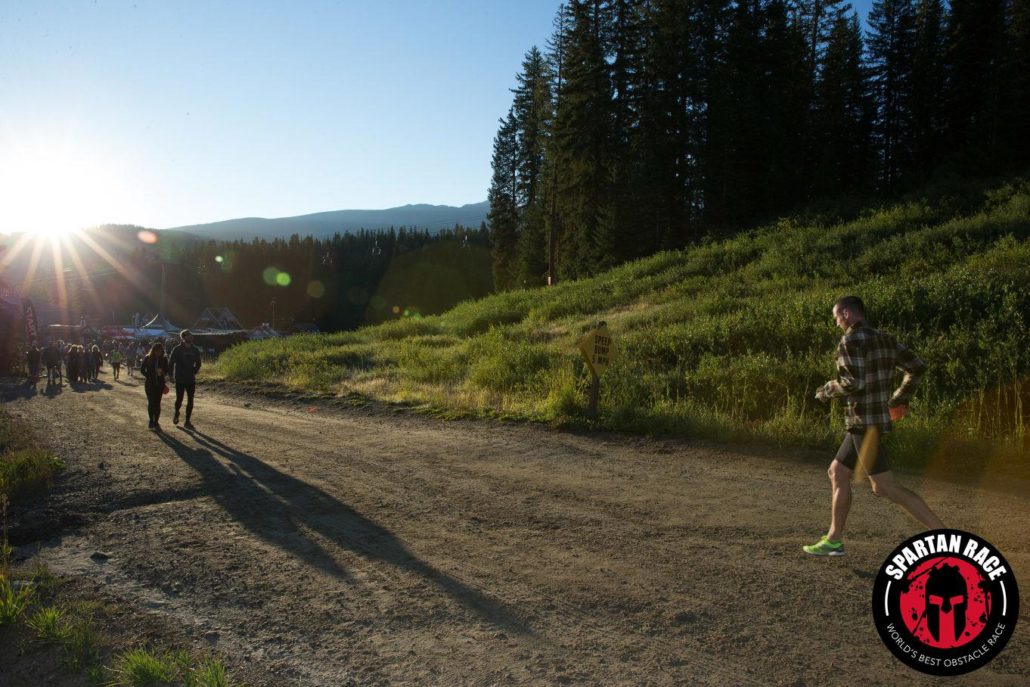 I was really shocked by how many people started the Beast without carrying any water or supplies. When you are at elevation, you need more water and electrolytes than you think. A lot more. The air is dry, there isn't enough of it and you are going to be going full blast for 4-7 hours. If you don't refuel, you will blow yourself up at some point. I saw a lot of carnage but most of it could have been prevented.
Take a sports drink with you.
Take food.
Bring mustard packets or electrolyte tablets in case of emergency or just to share with fellow runners. It is a nice thing to do.
Take your time. You know the race course creator is going to try and trick you into gassing out early. Be smart, take your time and enjoy the scenery.
This isn't rocket science. You start at a base of a mountain. where else are you going to go?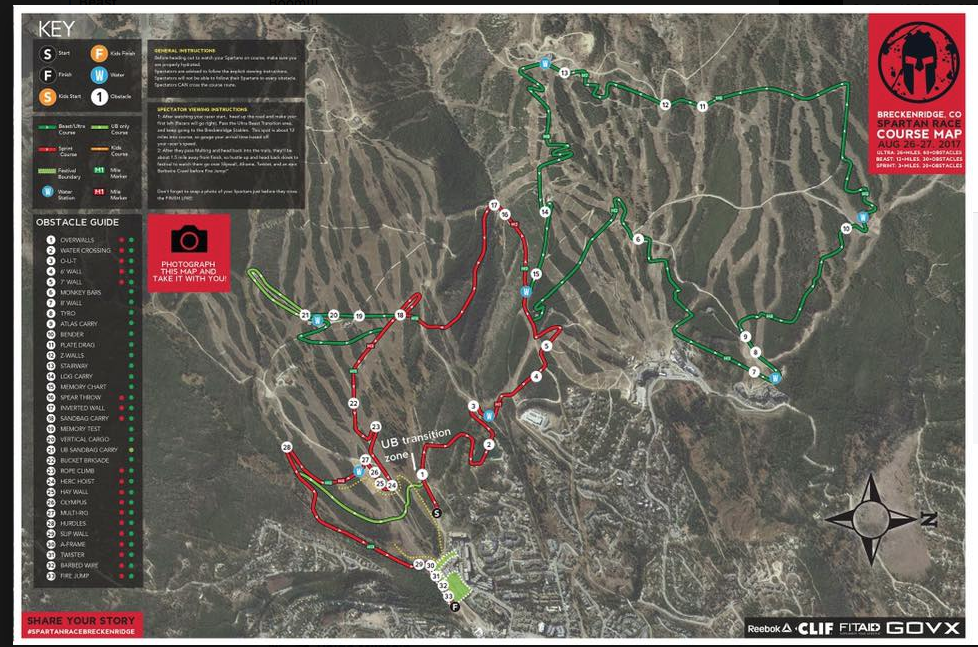 Coolest Obstacle
The Water Crossing
Here is an obstacle where it works in your favor to be tall and wide. They said it was 50 degree water and after a mile I was hot already so this was a pleasant way to cool off.
Line of the day came from a woman from Mississippi who shouted "My vagina is frozen!"
Worst Obstacle
The bucket carry was just brutal. Usually I am pretty good at this but at 10,000 plus feet, I just couldn't catch my breath. In addition, we were putting damp sand into the buckets instead of rocks. You guys got me on this one! The slow incline just sucked the energy out of me. The log carry and sandbag carry were a breeze compared to this.
Would I do this again and should you do the Breckenridge Spartan races
Of course I will be doing both races again. The key for me is getting in the right frame of mind. The chance to earn a Trifecta, for me, is a celebration of life. I earned the right to do this race and I basically set out a game plan to do this.
Either finish or be carried of the course.
Do the race right. Try all obstacles, do all burpees. No exceptions.
Enjoy the moment and have an adventure. Look at the magnificent scenery, make some new friends and leave a bunch of emotional baggage at the top of the mountain.
This was truly a special weekend for me. I would say life changing but all Spartan races are life changing. As always, these races are flawlessly executed and the experience was a 10 out of 10.
http://mfactorfitnessandnutrition.com/wp-content/uploads/2017/09/beast-startbig.jpg
908
1362
Michael Medvig
http://mfactorfitnessandnutrition.com/wp-content/uploads/2017/09/MFactor_Fill_noTag.png
Michael Medvig
2017-09-05 17:27:03
2017-09-05 17:27:03
2017 Breckenridge Spartan Beast and Sprint Race review