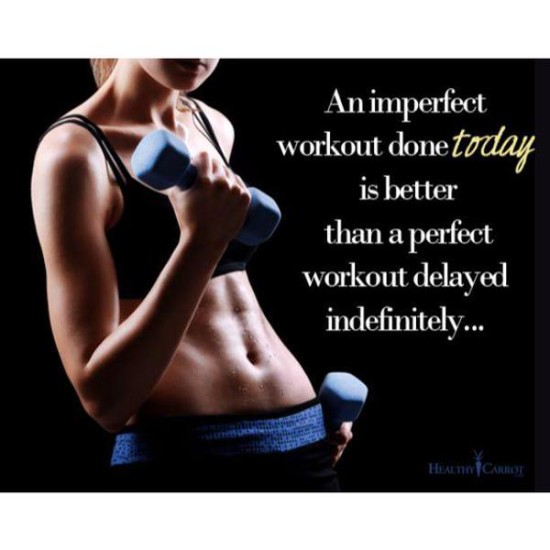 "How much should you pay for a personal trainer?"
This is an update on a post I did a couple of years ago. My thought is you need to consider 2 other questions.
"Do I need Personal Training?"
"Can I afford a personal trainer?"
So if you let me, I will address all 3 of these questions.
Cost
I live outside of Denver, so I will talk about Denver. These numbers should be good for most of the country save for New York City and maybe Los Angeles. But you guys have more money anyway, so it doesn't matter.
In a perfect world, personal training rates center around 2 things, experience and certifications. The more you have the more you can charge. If you are good. Certifications don't have to translate to better training but it never seems to hurt. It shows that you have a commitment to the art of training and you are keeping up on the latest findings.
Experience is a biggie. 95% or so of all small businesses fail within the first three years. That also applies to trainers. Even the best trainer stinks when he/she first start. It is the nature of training someone else other than yourself. We stink. But if we keep trying and studying things will turn around. The best trainers work for themselves because they can. They work out their training style at a commercial gym where they make next to nothing. Trainers work at 24 hour or Bally's because they have to. Plain and simple.
So look for a personal trainer that has been in business for themselves over three years. I don't trust before and after pictures but I do trust reviews and video testimonials.
The hourly rate should be between $45 and $70 an hour. Please don't bother with 1/2 hour sessions. If you want to reach your goals, no matter what they are, an hour is the way to go. I do in home training, so factor in the time and money you save commuting to a gym or studio. You should always meet with the prospective trainer before you commit to anything. Make sure you have a personality match. This is a must. oh, and don't get locked into contracts.
There are more and more  sites that advertise as personal trainers but aren't. They are marketers collecting leads to sell to trainers. You have sites like Yelp, which is a great company, that will have up to 5 trainers send you quotes. Not a bad thing.
Or you have sites where you talk to a salesman, sign up and get a random trainer assigned to you. Not good. If the idea of having 5 trainers bombard you with emails isn't appealing, do the following.
The Best Way to Pick a Trainer
1. Go to Google, Yahoo or Bing. Your choice.
2. Seach for "Personal Trainer in Your city"
3. Look at the websites. Is the website about what they can do for you or is it all about them? read between the lines in the reviews. Do they all sound the same? Do they have video reviews?
4. Pick 1 or 2 and give them a call.
What about trainers that charge $30/hour?
I liken it to playing the penny stock market. Can you hit a winner? Yes but the odds are you are getting someone who can't charge more. Either they can't keep their clients or they are brand new. Does this mean they stink? No but it is a gamble. I remember when I started out, I would travel anywhere. I took all  the clients I could and traveled all across the city. I needed clients to practice on. I needed to learn my craft. I guess it is kind of like Barber school. Pay a reduced price and take your chances.
Do you need a personal trainer?
I wrote another blog on this, "Why Personal Training Doesn't Work". The point of the post was to bring up the question, "Do you need a trainer or a coach?"
I always think of a trainer as someone who shows you how to use equipment. An athletic trainer tapes up ankles but doesn't fix the ankle injury. You have access to millions of workout and nutrition programs. You have videos on how to do exercises. I have them on my site.
A trainer only takes you so far. A coach can take you to the next level. I won't speak for anyone else but my clients can call, text or email me with questions 24 hours a day. My success is depends upon their success. I look at sleep patterns, eating habits and come up with customized plans that you can fit into your life. Good coaches measure success by how much change they create.
5 Questions to ask yourself.
Do I want to make a change but just lack motivation?
Do I join gyms with the best of intentions but never go?
Do I try to get in shape but always end up injuring myself?
Do I feel like a hamster on a wheel?
Do I know what to do, I just don't do it?
These are good reasons to hire a fitness professional.
Ways to save on personal training
Personal training isn't cheap but it can also fit into any budget. From here on out I am only going to talk about what I do. I don't want to speak for anyone else.
Idea 1: Train in a small group.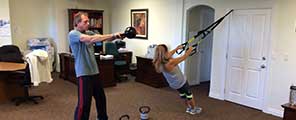 Small group training is a somewhat new idea in the fitness industry. People like bootcamps because they are affordable and sociable. Some people like to be around other people when they train.
The downside to the bootcamp :
1. The high injury rate. To keep them affordable, a smart bootcamp trainer will cram as many people in the class as possible. If they are in the front leading the class, they can't check form and make corrections on the fly.
2. You can't get a customized routine. You do what the instructor tells you to do.
3. Lack of Equipment. |Due to the nature of training a lot of people at once, bootcamps will focus on more body weight exercises. Great if you are fit and terrible if you are not.
My small group training takes a few people (2-6), who split the group rate. Currently that is $70 an hour. The more people, the more affordable it is.
Other benefits:
You can also get customized workouts based on what you want to do.
Access to dumbbells, kettle bells, TRX, Balls and bands.
The group is small enough I can walk around and check form.
We can change the workout on the fly.
I can add corrective exercises to fix joint issues. Click here to find out more about small group training.
Idea 2: Combining Personal training with online training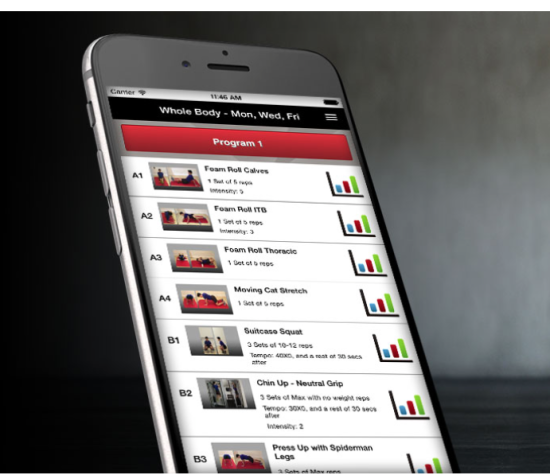 My VIP online training is on the idea of accountability. There are 168 hours in the week. If I only see you 2-3 hours, that gives you a lot of time to find other things to do. Having workouts planned on your phone or tablet helps keep you on track. Click here to go to the online training page.
So the idea is to combine out in home training sessions with online training. If you are a client you get a pretty heft discount on the online training.
The online training will build on what we are working on.
The workouts use the equipment you have access to.
Great to have for vacations or business trips.
How to integrate this.
If you are on a budget, a successful model involves more training sessions at the start. Then as you learn correct form and "get in the groove", we can start meeting  less often. This great thing about this system is that we can change it each month and I am always there for you. Again, check out the VIP Online Training Here.
So my friend, good luck. in finding a good fit. As in most things in life, you pay for what you get.
http://mfactorfitnessandnutrition.com/wp-content/uploads/2017/09/MFactor_Fill_noTag.png
0
0
Michael Medvig
http://mfactorfitnessandnutrition.com/wp-content/uploads/2017/09/MFactor_Fill_noTag.png
Michael Medvig
2011-12-22 18:45:00
2015-10-30 20:37:11
How Much should you pay for a personal trainer?