Regular Price $50/month.
For a limited time become a member for only $29/month.
Professionally Designed Workouts
Free Apple/Android Smartphone app
Your own Workout Calendar
Email reminders of upcoming workouts
Sync with your MyFitnessPal account
Access to me anytime
Join My Private Facebook Page
All on your phone and all for less than 30 cents a day!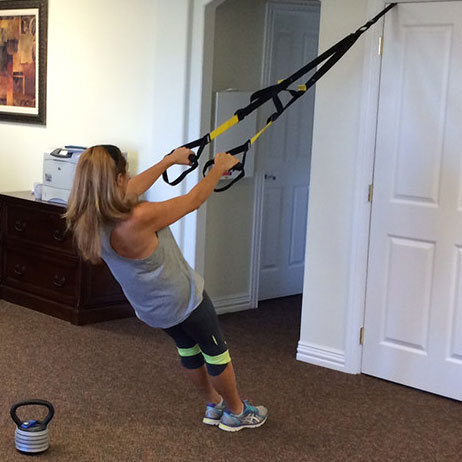 Next Level training for anyone who is ready to get in the best shape of their life.
All in the privacy of your own home.
Parker, Castle Rock, Castle Pines, Elizabeth and Franktown, Colorado
Call Now –
(303) 204-4306
All you have to do is open the door,
I will do the rest!
Sessions are 1 hour and are customized around your goals.
Times are limited so if you are interested call me now
for your free 30-minute consultation.
I have been training with Mike for over 2 years and he has not only kept me working out, but I have firmed up and lost over 30 pounds.*
Michael has gotten me into the best shape I've been in in 25 years. I hate going to the gym and having him train me in my home has enabled me to get back in shape the way I want to. It's great to feel like an athlete again! Can't recommend him enough!*
If you are looking for in-home personal training Michael is the best. I have gone from a size 16 to a size 8 thanks to the workouts and health tips Michael has provided. I have so much more energy after I have worked out, and I sleep better than I have in years.*
I worked with Michael for a little over two years and was very happy with the results we achieved. Michael was very patient and encouraged me to do things I never thought I could do! It was one of the best decisions I could have made. Thank you Michael.*
I have lost 30-40 pounds and have greatly improved my strength and flexibility. Indeed, my physical characteristics are similar to when I was in college (I am 52). Can't recommend Mike enough. Do yourself a favor and give him a call.*
*The testimonials above are from actual clients. They worked hard and stuck with the program and got results. Results vary by client and are not guaranteed.
Fixing Your Aches and Pains
Getting You Lean and Strong!
Are you ready to start turning some heads!
You Deserve to Look and Feel Your Best.
Getting back in shape is tough…
Sometimes you just need a little help.
Hi, Coach Mike here.
Who is this goofy guy who looks like he had his profile picture taken in the jungle?
That's me. I hate getting my picture taken. But that is another story. You are here because you need to get back in shape.
The reality is most people kind of know what to do and what to eat. So why do you need a trainer?
Because getting in shape is hard work.
If it was easy, you wouldn't be reading this and I wouldn't be in business
You need a coach to create a plan of massive action.
There are 3 parts to this.
Fixing any existing injuries or pains.

Learning how to eat for your goals.

Exercising to achieve your goal.
Don't kid yourself, exercising when you feel like it doesn't work.
We all have 24 hours and everybody can get in shape if they are ready.
I need people who will:
Take Massive Action

Be consistent

Do the things they don't want to do.
Do these 3 things and you will achieve success.
Are you ready?
If this sounds good to you give me a call. I offer a free 30 minute consult to see if this is a good fit.
To see if you would be a good fit for my program, please click the button below and fill out my free 30 minute consult form.