Calorie Control- A Simple Guide
Now what I am going to say here may sound like a contradiction of what I have said in the past. I did spend a good chunk of Funkcast 18 talking about calculating calories and fine-tuning macros.
In that podcast I mentioned that the people who enjoy the greatest rate of success in managing their nutrition are those who write down what they eat. The people that "wing it" have the least chance for success.
That is just the way it is.
But let's face it, how many people are actually going to follow my advice? Some will. Detail-orientated personalities will take to this and have great success.
But what if you don't have the patience for counting calories and logging into software like "My Fitness Pal"?
Am I going to yell at you for your lack of commitment?
Nah, I will give you another way to systematize your nutrition because I am that kind of guy.
This is easier to learn and implement.
But I am going to warn you, this is it. There will be no plan that is easier and effective to use.
So if you can't do either plan, I am going to have to turn my back to you. Sorry but that is the way it has to be.
Well, here is a nice little chart from Precision Nutrition that gives you visual guidelines for eating. I am a certified nutrition coach with Precision Nutrition and their stuff is based on science, not marketing.
So have a look at this:
PN-calorie-control-guide-for-men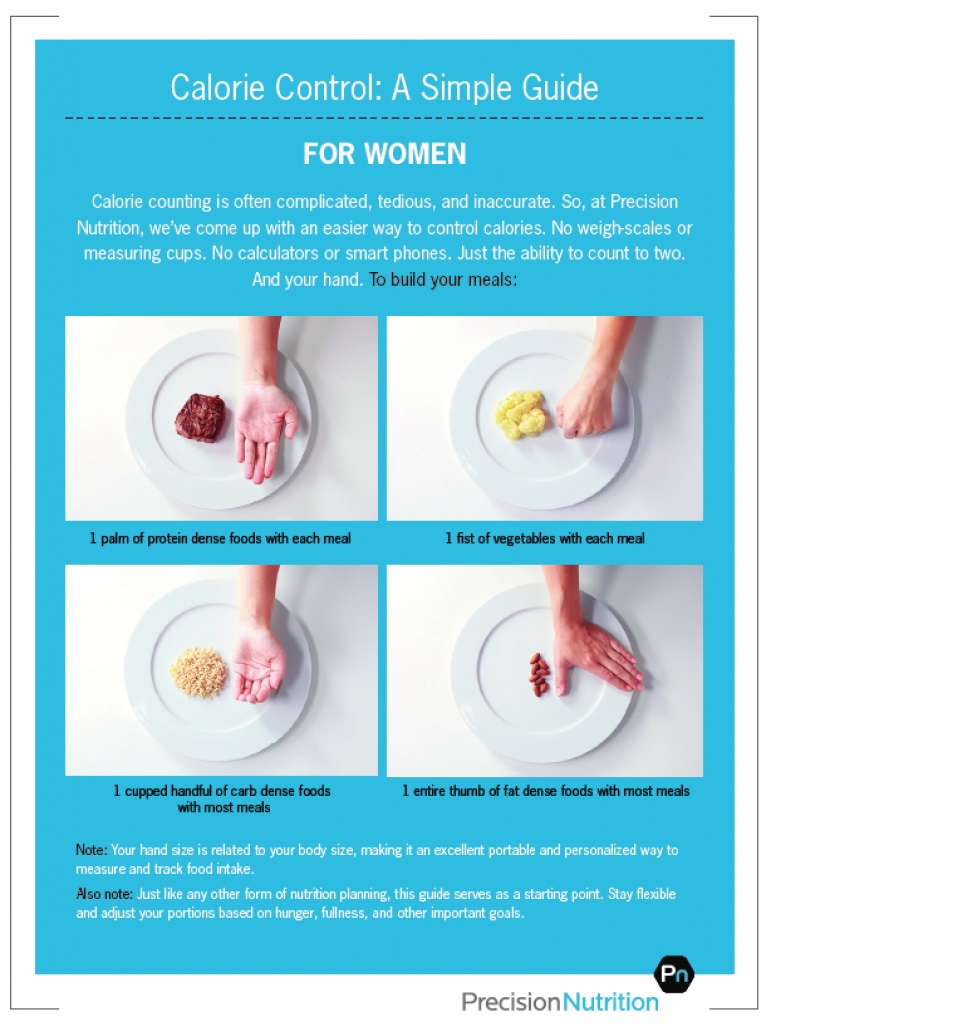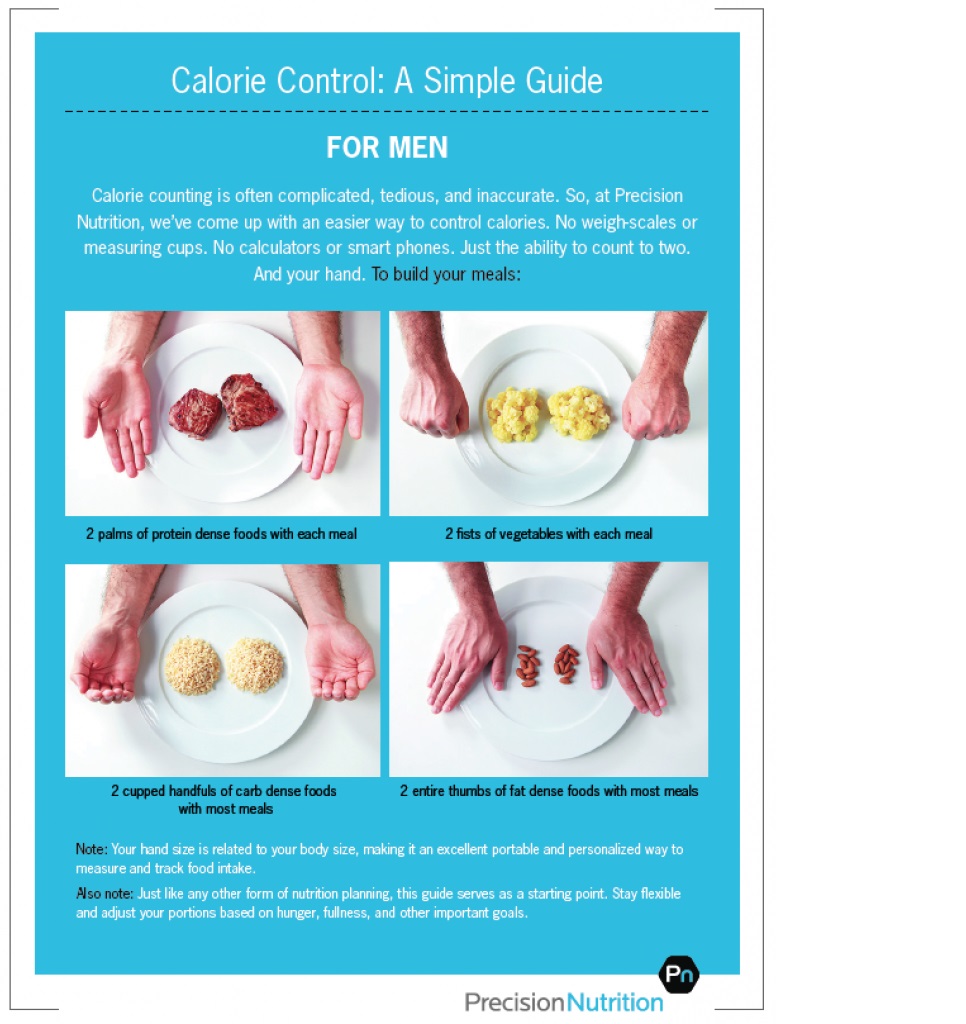 So this is the best I can do. Follow this and you will lose fat and feel better. If you wanted to build muscle I would increase the protein portion by 1/2 a hand. If you are building muscle and not adding fat, try to increase the protein again.
Oh yeah,
Do I need to bring this up again??????
I hope this helps.
Interested in Personal Training in your home? Or just have questions?
Fill out this quick and easy form and I will get back to you!
http://mfactorfitnessandnutrition.com/wp-content/uploads/2017/09/MFactor_Fill_noTag.png
0
0
Michael Medvig
http://mfactorfitnessandnutrition.com/wp-content/uploads/2017/09/MFactor_Fill_noTag.png
Michael Medvig
2014-07-31 23:19:28
2016-03-15 18:15:33
Post 136: Calorie Control- A Simple Guide